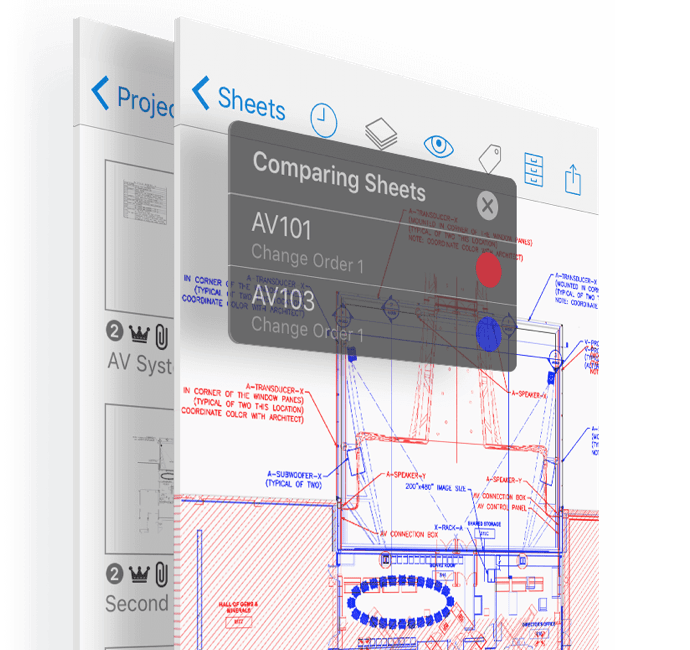 Upload your sheets—we'll do the rest.
Get your project on PlanGrid
Any new sheet or revision you upload will be automatically leafed into place.
We turn your drawings into smart sheets
Detail callouts and sheet names are automatically linked to each other, so you jump from sheet to sheet with just a tap.
Instantly share updates
Hit publish to update everyone's device with the most up-to-date master set.
Compare versions to see changes and conflicts
Perform constructability reviews and eliminate guesswork by quickly comparing any two sheets or versions.